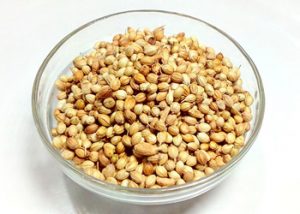 Specifications :
Botanical name : Coriandrum sativum
Common name : Coriander, Dhania
History:
In India Coriander Seed is known as Dhania. Coriander is also known as cilantro. The word coriander in food preparation may refer solely to these seeds (as a spice), rather than to the plant. The seeds have a lemony citrus flavor when crushed. It is described as warm, nutty, spicy, and orange-flavored. Coriander seeds are commonly found as whole dried seeds and powder form. Seeds can be roasted or heated, before grinding to enhance and alter the aroma. Ground coriander seed loses flavor quickly in storage and is best ground fresh.
Our quality Coriander seeds are available in a varied range of packaging that suits your customized requirement.
Coriander Seeds used as:
Coriander Seeds (Dhania) have a distinctive aroma and taste, that helps in enhancing the taste of a cuisine, when added. Coriander seeds are ground into a fine powder, which is then used to give flavor to the food items. It is mainly used in the preparation of Garam Masala and Indian Curries. They are commonly used in international cuisines too. It is also very useful spice for medication purposes in disease like Diabetes.
EAGLE QUALITY
Purity 99% Max
Admixture 1% Max
Split 5%
Supply: Round the year
Major Growing Region: Gujarat, Rajasthan & Madhya Pradesh (M.P)
Packing: Standard 25/40 Kgs. In PP/Jute Bag